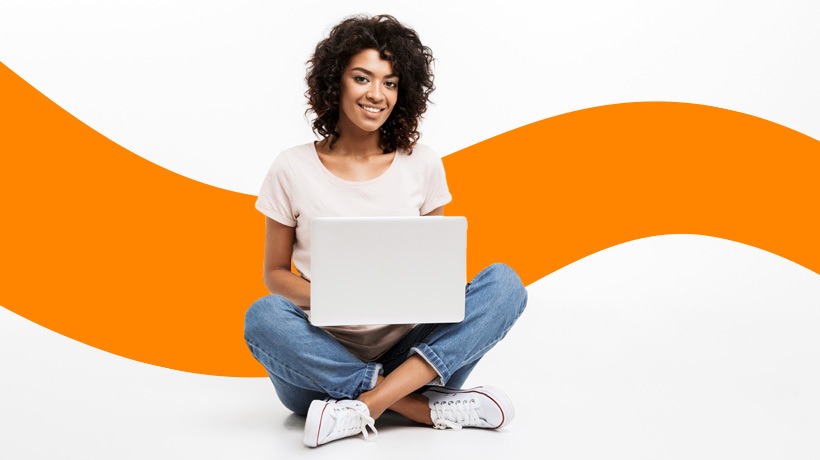 The 21st century has been a home for innovative technologies. It has impacted worldwide businesses and companies, and the education sector has also transformed immensely. Well, this dynamic shift is due to the advancement of smartphones and mobile apps. Nowadays, the entire world seems to run on apps. E-learning apps provide effective and convenient solutions for students, educators, and various educational institutes. And that's where eLearning app development companies play a big role.
According to Statista, EdTech mobile apps are the third most downloaded apps on mobile phones.
So, it is the best time for startups, entrepreneurs, and business owners to leverage the EdTech app development opportunities and transform it from a traditional instructive framework to a creative one.
There are many eLearning app development companies in New York, and choosing the right one could be challenging.
This blog will discuss New York's top 5 education app developers to help you search for a dedicated tech partner.
Crucial Aspects To Consider Before Hiring EdTech App Development Companies
Understand Your Business Requirements
The foremost thing you must do is to analyze your enterprise's needs and then search for CVs. If you want your app with basic functionalities, you can opt for a middle-level developer with 2 to 3 years of experience. But if you want to stay ahead of the competition and provide innovative features to users, you must opt for developers building interactive e-learning apps.
Pick the Development Model
Depending on your budget, project size, and business, you have the liberty to choose various development models. Some options you can select are building your in-house team, hiring a freelancer, or outsourcing a dedicated app development company.
See Industry Experience
Checking the relevant industry experience of the developer is essential for your company. Developers with extensive experience on similar projects will build your app with the latest features.
List of New York's Top 5 EdTech App Development Companies
SparxIT
Founded in 2007, SparxIT is a renowned web and mobile app development firm in New York. The company provides different digital solutions with an outstanding blend of innovation, technology, and expertise.
It has built various e-learning apps like mLearning, personalized learning apps, corporate training, educator's app, etc. The company also provides Edtech app development services for the EdTech Portal, Learning Experience Platform (LXP), Learning Management System (LMS), and BYOC.
The organization delivers its services to Fortune 500 companies, small-scale industries, and big brands to improve their business operations from ideation to execution. It has 250+ expert developers who provide digital transformative services utilizing contemporary technologies.
SparxIT also presents end-to-end web and mobile application development with the latest technologies, including-
Artificial Intelligence
IoT (Internet of Things)
Blockchain
Machine Learning
Augmented Reality
Virtual Reality
Big Data
It also offers app development solutions to industries such as real estate, eCommerce, wellness, entertainment, FinTech, travel, etc. The firm's clients comprise popular brands such as HP, Motorola, Huawei, Intel, Coca-Cola, and more.
SEM Nexus
Established in 2017, SEM Nexus is a mobile app development and marketing agency having headquarters in New York. The firm has released a diverse range of mobile applications since its incorporation.
The company builds wireframes, develops prototypes, and designs the UI/UX of the apps. The firm has created mobile apps for startups, SMEs, and big organizations.
It helps enterprises through all stages of development, from discovery, testing, designing, and releasing the app to various stores and maintenance.
One of the critical benefits of an EdTech developer is that you get an array of e-learning solutions to study and acquire knowledge.
The enterprise offers numerous services, such as
Wearable & smart device development
iOS App development
Android app development
Prototyping & concept development
Mobile strategy
The company has delivered mobile app solutions to diverse industries like healthcare, finance, IT, etc. The firm has built engaging apps like Vizbook Productivity App, My Fave Places, Lux Lighting Systems, etc.
Varfaj
Varfaj is another popular mobile app development firm incorporated in 2018. They build mobile apps and eCommerce experiences for startups, SMEs, and world-renowned brands. The company specializes in taking concepts from UX conceptualization via UI design for the agile development process and post-launch maintenance.
They have experienced professionals who provide different services, such as
Mobile app development
Web development
Blockchain development
eCommerce development
It has a team of 40+ skilled developers who work with enterprises to define its vision, mission design, and objectives. The company's clientele includes Lyrical Lemonade, The Guardian, Mark Cuban Companies, etc.
Rapptr Labs
Incorporated in 2018, Rapptr Labs is a web and mobile app development agency that develops educational apps for startups, SMEs, and big organizations. They help enhance your online learning experience by creating mobile app strategy and UX design. The company has a proficient team of developers to build your strategic e-learning app.
The enterprise also provides an engagement procedure supported by all factors of the agile development process.
The firm has developed interactive apps for brands like Realtor.com, Lucid, OPSIQ, etc.
Andersen Inc.
Founded in 2007, Andersen Inc. is a mobile app development firm headquartered in New York. The firm has 3300+ developers, QA engineers, business analysts, and other software development professionals who deliver excellent mobile and web app solutions.
It operates across diverse industries, including healthcare, logistics, financial services, etc. They have assisted globally known firms, providing intricate projects.
Additionally, the firm has expertise in various fields, such as
Mobile development
Design and research
Product management
The company's well-known clients are GlobePayroll, Siemens, Ryanair, etc.
Wrapping Up
Creating an e-learning app that delivers significance to your users is tricky as you have to go through many development stages. Therefore, you must first select the development model you wish to target and then comprehensively analyze your company's mission and goals. You can take the help of an EdTech development company to get exceptional app development solutions.