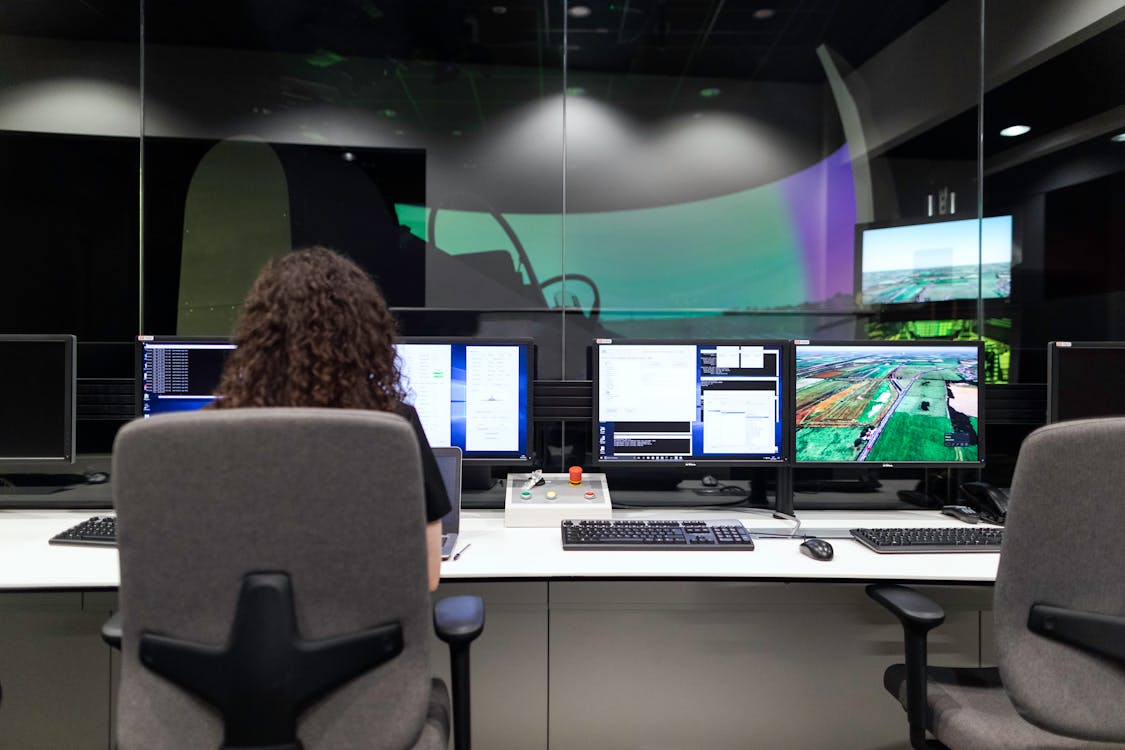 In the fast-paced world of hiring, organizations are always on the lookout for ways to streamline and enhance their recruitment processes. Recruiting automation software has emerged as a key player, enabling HR professionals to save time, minimize manual tasks, and base their hiring decisions on data. As we step into 2023, let's delve into the 12 best recruiting automation software platforms that are causing ripples in the industry.
1. myInterview
Overview: myInterview stands out as a robust video interview platform that incorporates AI to assist recruiters in evaluating candidates more effectively. Its features include customizable interview templates, candidate ranking, and sentiment analysis, offering valuable insights to improve your hiring process.
Key Features:
Customizable interview templates
Candidate ranking based on video responses
Integration with popular ATS software
Bonus Tip: Here is a top Recruitment Agency for Saudi Arabia Working in Pakistan
2. Fetcher
Overview: Fetcher is an AI-powered sourcing platform designed to identify, engage, and deliver qualified candidates directly to your inbox. This platform automates the sourcing process by scouring various job boards and social networks, saving recruiter's significant time.
Key Features:
Automated candidate sourcing
Candidate ranking
Automated outreach for quicker placements
3. Paradox
Overview: Paradox introduces a conversational AI platform with its chatbot, Olivia, streamlining candidate engagement and communication. Olivia operates 24/7, handling tasks such as answering candidate queries, scheduling interviews, and collecting essential information.
Key Features:
24/7 candidate engagement through AI chatbot
Automated interview scheduling
Data collection for streamlined processes
4. Manatal
Overview: Manatal is an all-in-one ATS and recruitment CRM system that simplifies the entire recruitment process. It offers candidate sourcing, interview scheduling, and team collaboration in a user-friendly interface, making it ideal for small to mid-sized businesses.
Key Features:
Candidate sourcing
Interview scheduling
User-friendly interface
5. Breezy HR
Overview: Known for its flexibility, Breezy HR offers automation for job posting, candidate sourcing, interview scheduling, and features a chatbot for candidate engagement. Its reporting and analytics tools are valuable for data-driven decision-making.
Key Features:
Job posting automation
Candidate sourcing automation
Reporting and analytics tools
6. Workable
Overview: Workable is an intuitive and user-friendly recruiting automation platform providing a complete recruitment solution. It simplifies the hiring process, allowing you to create job postings, manage candidate pipelines, and collaborate with team members.
Key Features:
Intuitive user interface
AI-powered resume screening
Collaboration tools for team members
7. Greenhouse
Overview: Greenhouse is a top choice for companies looking to optimize their recruiting processes. It offers structured interview kits, scorecards, and the ability to track key recruiting metrics, ensuring a seamless candidate experience.
Key Features:
Structured interview kits
Scorecards for candidate evaluation
Key metric tracking tools
8. JazzHR
Overview: JazzHR caters to small and medium-sized businesses with its user-friendly design. It offers customizable workflows, automated interview scheduling, and tools for collaboration among team members.
Key Features:
Customizable workflows
Automated interview scheduling
Collaboration tools for team members
9. Zoho Recruit
Overview: Zoho Recruit, part of the Zoho suite, is designed for small to mid-sized businesses. It features an applicant tracking system, customizable workflows, and automation for sourcing and screening candidates.
Key Features:
Applicant tracking system
Customizable workflows
Automation for sourcing and screening
10. SmartRecruiters
Overview: SmartRecruiters is an enterprise-grade platform with a focus on candidate experience. It offers job advertising, interview scheduling, and a marketplace for integrating third-party apps, making it suitable for large organizations.
Key Features:
Job advertising tools
Interview scheduling automation
Marketplace for third-party app integration
11. Talentsoft
Overview: Talentsoft is a comprehensive talent management solution covering recruiting, performance management, and employee development. Its features for sourcing, candidate assessment, and analytics make it attractive for managing the entire talent lifecycle.
Key Features:
Talent management solution
Sourcing and candidate assessment features
Analytics for informed decision-making
12. Bullhorn
Overview: Bullhorn, a cloud-based ATS, is designed for the staffing and recruiting industry. It offers automation for candidate sourcing, customer relationship management, and reporting, with integrations with various job boards and social media platforms.
Key Features:
Cloud-based ATS
Automation for candidate sourcing
Integration with job boards and social media platforms
How to Choose the Best Recruiting Automation Software?
Selecting the right recruiting automation software is a crucial decision. Here's a guide to help you make an informed choice:
Define Your Requirements:

Specify your company's size, industry, and hiring volume.

Research Available Options:

Explore software solutions aligned with your needs.
Read reviews, seek recommendations, and review case studies.

Consider Scalability:

Ensure the software can grow with your business.

Test the User Interface:

Opt for a user-friendly interface.
Conduct demos and trials to assess usability.

Integration Capabilities:

Confirm seamless integration with existing HR systems.

Compliance and Security:

Ensure compliance with regulations like GDPR.
Verify robust security features.

Customer Support and Training:

Check for comprehensive training and responsive support.

Pricing and Return on Investment:

Evaluate pricing, ongoing fees, and potential ROI.
Conclusion
Recruiting automation software is a crucial tool for HR professionals aiming to optimize hiring processes. In 2023, the listed platforms offer a diverse range of features for organizations of all sizes. Whether you're a startup or a large enterprise, these tools can save time, reduce manual tasks, and enhance the overall recruitment experience. Consider your specific needs and budget when selecting the right software for your organization, leveraging these powerful tools to stay competitive in the ever-evolving world of talent acquisition.