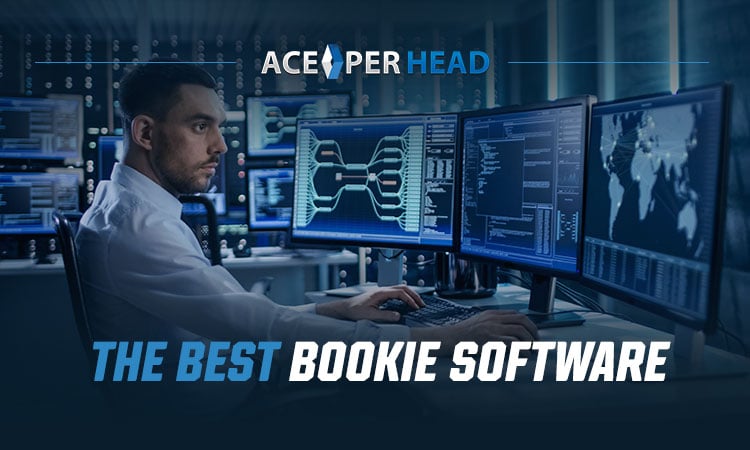 Price per head (PPH) software has become an invaluable tool for bookmakers to run sports betting operations efficiently. But with many options on the market, choosing the right PPH platform is crucial.
In this comprehensive guide, we'll break down what price per head bookmaking software is, its key features and benefits, what to look for when evaluating providers, and tips to make the most of PPH tools as a bookie.
Defining Price Per Head Bookmaking Software
First, what exactly is price per head (PPH) software?
PPH platforms are white label, fully managed software solutions enabling bookmakers to offer sports betting services online. The "price per head" refers to the pricing model used by PPH providers.
Rather than charge a flat monthly fee, PPH companies charge a per player fee (often $10-$30 per player per month). Bookies only pay for active players.
This scalable pricing aligns costs with revenue growth. As a bookie's client base expands, PPH fees increase proportionately.
PPH platforms handle all the backend technology so bookmakers can focus on players and marketing. Key PPH features include:
– Turnkey sportsbook software
– Odds and betting lines feed
– Custom branded betting site
– Player account management
– Detailed accounting and reporting
– Payments and cashiering
– Live support for players
– Legality and compliance
For bookmakers, PPH software centralizes sportsbook operations into one seamless platform.
Top Benefits of Price Per Head Software
PPH platforms offer bookmakers an array of advantages over running manual operations.
Convenience
PPH software condenses sportsbook management into a single intuitive interface. Bookies can quickly enter lines, adjust odds, view reports and manage players in one spot.
Everything needed to oversee operations is in one place for a streamlined workflow. PPH tools automate tedious tasks like grading bets, updating stats, and generating statements.
Time Savings
By automating key bookmaking processes, PPH software saves significant time and headache. Bookies avoid manually entering betting data, creating reports in Excel, taking customer service calls, grading wagers, and reconciling numbers.
This frees up hours that can be reinvested into acquiring players and expanding the business. PPH tools handle the busywork so bookies can focus on big picture growth.
Scalability
The pay per head pricing model lets bookies scale up seamlessly. You only pay extra when adding players, aligning costs to revenue.
Manually managing 100+ players would be extremely cumbersome. But PPH software handles increased volume with ease. Successful bookies can grow exponentially.
Operational Efficiency
Between automated processes and easier visibility into player activity and finances, PPH software creates sharper operations.
Tools like automated bet grading eliminate errors from manual work. Detailed reports provide real-time business insights. Resources can be optimized for growth initiatives rather than admin work.
With PPH software consolidating and managing workflows, bookies gain better control and visibility. This enables data-driven decisions.
Enhanced Player Experience
PPH platforms create a full-featured betting site for players with live lines, betting slips, cashiering, mobile compatibility and more. The pph sportsbooks also have free trials.
The player-facing site offers an experience comparable to large regulated sportsbooks. Player management tools also help bookies offer VIP perks and customer service.
By outsourcing technology, bookies can better focus on attracting, retaining and satisfying players long-term.
Risk Mitigation
Between automated bet grading, limits/exposure settings, and built-in redundancies, PPH software adds protection against operational risks.
Mistakes in manually grading complex wagers are eliminated. Bookmakers can configure risk management settings aligned to their risk tolerance. Detailed reporting provides transparency.
For new bookies, PPH tools help prevent avoidable errors and give experience needed to progress.
Evaluating Price Per Head Providers
Not all PPH software is created equal. Bookies should thoroughly assess providers to choose a platform that best fits their needs.
When researching PPH companies, look for:
– Reputable experience – Seasoned companies with proven track records. Look for 5+ years in business.
– Feature breadth – A platform offering a full suite of bookmaking tools out of the box. Avoid limited basic packages.
– Competitive pricing – Pay only $10-$25 per head monthly for a robust feature set. Beware cut-rate offers that seem too good to be true.
– Modern software – An intuitive, constantly updated platform with mobile support. Avoid outdated interfaces.
– Security compliance – SSL encryption, data privacy compliance and protection of funds.
– Client results – Read reviews and case studies from successful bookie clients.
– Positive reputation – Strong reviews and feedback on third-party industry sites. Avoid unknown providers.
The top PPH software companies have successfully served thousands of bookies over many years. Their reputations are well documented. They offer fully managed, cost-effective software to fuel bookie success.
Vetting PPH Trials and Demos
The best way to truly evaluate PPH software is through extended free trials and live demos. These allow firsthand experience using the platform.
When reviewing trials and demos, focus on:
– Testing core bookmaking workflows – Enter lines, grade bets, run reports, adjust settings, add players etc. Assess ease of use.
– Platform uptime and response – Check for lags or glitches even during peak traffic.
– Mobile experience – Test the player site and backend on phones to ensure seamless experience.
– Support experience – Submit tickets and call to gauge support knowledge and helpfulness.
– Player perspective – Request a demo account to judge the player experience.
– Feature depth – Verify advanced settings for customization and automation are available.
Hands-on platform experience is invaluable. Be sure to thoroughly test PPH software and ask questions when assessing free trials.
Optimizing Price Per Head Tools
Once signed on with a PPH provider, bookies should leverage the full breadth of software tools to maximize efficiency. Here are tips to optimize PPH software:
Streamline Workflows
Review workflows for entering lines, updating accounts, reconciliation etc. Look for ways to streamline and automate repetitive tasks.
The right PPH tools allow configuring step-by-step processes unique to your operations. Create checklists for consistent execution and train staff.
Implement Organizational Settings
Take time to configure the software specifically for your business. Set up permission levels for staff, define settings and defaults for new player accounts, build out notification rules and alerts etc.
Customized setup early on saves headaches later as operations grow. Revisit settings quarterly and as policies evolve.
Install Mobile Apps
Take advantage of PPH mobile apps to access the platform from anywhere. Bring up reports, enter lines, adjust accounts etc on the go.
Enable push notifications for alerts on line changes, new bets, balances and other key events. Mobile access helps bookies stay connected.
Automate Reports
Leverage report automation features to schedule report delivery via email daily, weekly or monthly. Customize reports with business metrics you want to track.
Automatic reporting provides insights without manual effort. Review periodically to verify reports are providing value.
Maximize Accounting Tools
Robust accounting management helps bookies maintain finances and cashflow optimally. Use tools for:
– Customizing payment and withdrawal policies
– Automating collections and disbursements
– Generating ledger reports and audits
– Reporting player balances and outstanding amounts
– Monitoring receivables aging and collections
Financial transparency is imperative. Dial-in accounting tools to stay on top of numbers.
Monitor Player Activity
Analytics dashboards give bookies visibility into player activity, performance and betting patterns. Monitor metrics like:
– Daily, weekly and monthly wagers and volumes
– Top players by total wagers
– Win/loss ratios by players
– Favorite sports or bet types among players
Data insights help optimize operations, incentives and marketing to align with player activity and preferences.
The more bookies leverage the robust tools PPH software offers, the more efficient and productive their operations become.
Delivering a Standout Player Experience
While PPH software streamlines backend management, bookies should also focus on optimizing player experience. Here are tips for leveraging PPH tools to stand out:
Offer Broad Betting Lines
Take advantage of extensive betting line feeds from PPH providers. Go beyond mainstream sports to offer unique betting opportunities.
Obscure niches, foreign leagues, and expanded prop bets differentiate your options. PPH tools make offering wide lines simple.
Highlight VIP Perks
Provide incentives like reduced juice on bets, boosted payouts, giveaways or bonuses to VIP players and volume bettors. Make them feel appreciated.
PPH software helps identify and segment top players. Promote perks directly to these players and track results to refine over time.
Embrace Mobile Experience
Ensure players can bet seamlessly via mobile browser and dedicated apps. Test the experience across iOS and Android regularly.
Fast, frictionless mobile experience keeps players engaged. Push alerts and messaging build engagement.
Prioritize Responsiveness
Reply to all player inquiries promptly and resolve issues fast. Players should feel supported 24/7.
Use PPH help desk features to organize queries and optimize response time. Track resolution times and player feedback.
Deliver Personalized Communication
Automated and one-to-one messaging through the PPH software helps players feel valued. Send:
– Welcome messages to new players
– Birthday and loyalty bonuses
– Line change alerts
– Personalized promotions based on activity
Custom communication nurtures loyalty over mass emails. Integrate messaging with CRM features.
The more bookies optimize player experience, the more loyal and engaged their client base becomes. PPH tools help facilitate the process.
Getting Started With Price Per Head Software
Once bookmakers choose a PPH provider that meets their requirements, it's time to get started. Here are some best practices:
Clean the Data
Before migrating current operations, clean up existing data. Eliminate duplicate records, verify accuracy etc so old data imports cleanly.
Bad data only causes headaches later. Take time to reconcile information first for a smooth transition.
Setup Payment Processing
Integrate merchant processing accounts and payment gateways to the PPH software. Test cashiering workflows thoroughly pre-launch.
Configuring processing ahead of time ensures players can fund accounts and get paid out smoothly from day one.
Segment Player Accounts
Categorize existing players by status, activity level, preferences etc to set up groups for communication.
Player groups allow tailored messaging and management. Consistent segmentation helps track metrics.
Train Staff
Build internal familiarity with the PPH software through training. Create user guides and help documentation.
Ongoing education ensures employees use the software effectively and follow best practices.
Announce Launch to Players
Let current players know about exciting upgrades coming through email, text and one-on-one outreach. Build excitement pre-launch.
Proactive communication eases the transition and sets expectations about improvements.
As with any new technology, there is a learning curve. But following best practices helps bookies get up and running quickly. Over time, PPH software should become a seamless part of operations.
Conclusion
Price per head bookmaking software delivers arobust backend to simplify sports betting operations. PPH platforms automate tedious processes so bookies can grow their client base and maximize profitability.
By choosing an established PPH provider, thoroughly testing software, and proactively optimizing features for their needs, bookmakers can elevate their business.
The player management, automation and analytical tools PPH solutions offer allow bookies to create a thriving sportsbook. The overhead and legwork of manual bookmaking is eliminated.
While making the switch takes some adjustment, the long-term payoff is well worth the effort for bookies serious about scaling their sports betting business.