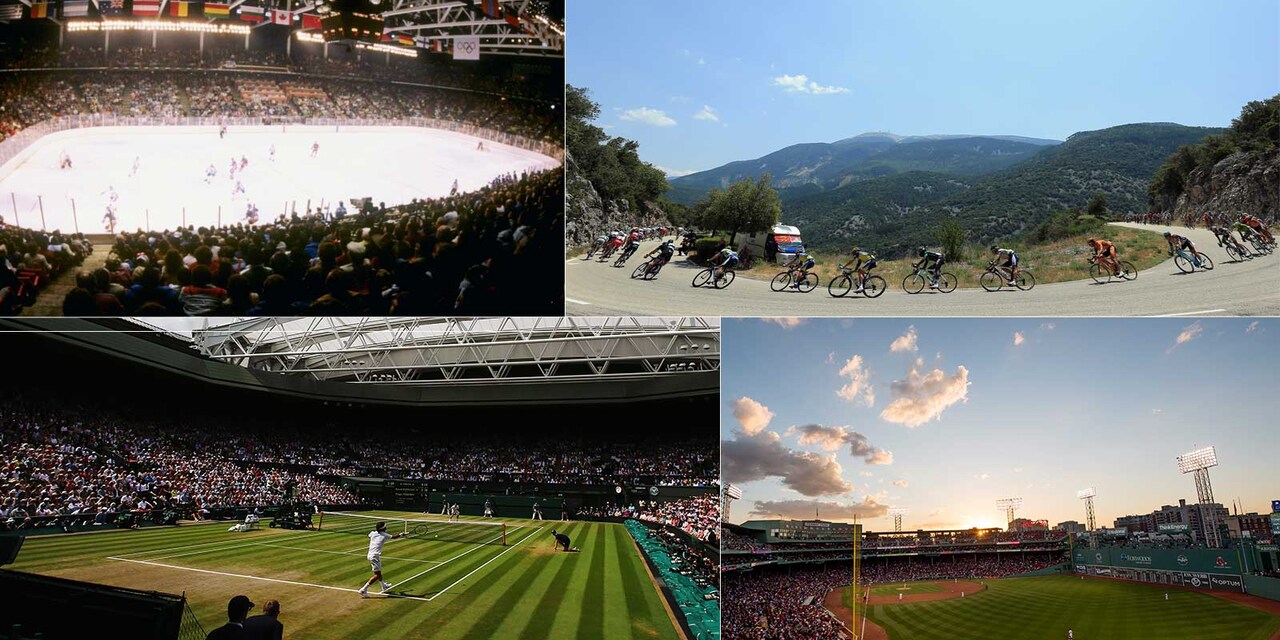 Now that the weather is starting to get warmer throughout the United States, it's time to start thinking about traveling around the country. It can be challenging to find the perfect travel destination, but you can use the world of sports to help guide you in this process.
It can be easy to get caught up on the NBA standings during the spring and early winter months, but you should also be looking at some other sports. Here is a look at seven sporting events or venues that would provide the perfect travel destinations for your next journey.
Augusta National Golf Course
The first spot on the list is Augusta National Golf Course in sunny Augusta, Georgia. This golf course hosts the Masters every single April, and that's one of the top sporting events in the world to attend.
Even if you are not able to attend the Masters, it would be worth your time to try and find a way to get onto the grounds at Augusta National. That's not usually very easy to do, but there are specific times of the year in which this is a possibility.
The weather in Augusta is nearly perfect all year long, but taking a trip there in the spring is the most ideal time to do so. Hopefully you have a way to get on the course and take a few swings, but know that Augusta National is tough enough to swallow up even the best of golfers.
Wrigley Field
Wrigley Field is home to the Chicago Cubs, and it's one of the most iconic venues in all of sports. One nice thing about taking a trip to Wrigley Field is that the Cubs only play from April-October, and you are usually going to find some decent weather.
Another great positive about visiting Wrigley Field is that it will put you in one of the best cities in the United States to visit. Chicago is known as the "Windy City," but it's hard to find a more perfect city to visit during the summer months.
Check out a day game at Wrigley Field, and you aren't going to be disappointed in your choice. If you are looking for the best place to sit then you will want to experience the bleachers as the "bleacher bums" know how to set the perfect environment for a baseball game.
Churchill Downs
Churchill Downs is one of the biggest racetracks in the world, and it's home to the Kentucky Derby every single May. The Kentucky Derby is the biggest draw at Churchill Downs, but it's not the only time that races are being held.
Churchill Downs is located in Louisville, Kentucky, and this is actually one of the most underrated cities to visit in the United States. There is so much to do in Louisville, especially if you are someone that enjoys a little bourbon or whiskey.
If you are ever considering attending the Kentucky Derby at Churchill Downs then it's best that you arrive by Wednesday of that week. That will allow you to spend some time in the city before setting in for at least two full days at the race track.
Madison Square Garden
Madison Square Garden is known as the mecca of basketball, and it's one of the most extraordinary arenas in the entire world. Not only is Madison Square Garden hosting some massive basketball games every year, but there are also some other events taking place as well.
The biggest reason for including a visit to Madison Square Garden in your next travel plans is the fact that it will get you into New York City. This is a city that tends to get a bad rap due to commotion, but it's a terrific place to visit.
It's relatively easy to get in and out of Madison Square Garden, especially if you use the public transportation that is available. Experiencing a basketball game at the Garden should be your first choice, but watching a show is a good consolation prize.
Lambeau Field
Lambeau Field is the home of the Green Bay Packers, and they are one of the most legendary and historic teams in all of sports. The only rough thing about trying to catch a Packers game at Lambeau Field is that you are likely going to have to deal with some cold weather.
A nice thing about taking a trip to Lambeau Field is that it will take you to Green Bay, Wisconsin, and there are so many cool things to do in that town. Lambeau Field is open year-round for tours, and it would be worth checking out.
Daytona International Speedway
The Daytona International Speedway is busy throughout the year, but the biggest draw is the Daytona 500. This is one of the biggest racing events in the entire sport, and it's held at the most perfect location.
If you are able to make your way down to Daytona at any part of the year, then you simply must check out some of the beaches that are there. You'll enjoy perfect weather all year round, and it's not as populated as some of the other beaches in Florida.
There are some massive races that take place in the United States, and all of them are going to be fun to watch. It's just hard to top attending one of the best racing events in the world and in such a perfect location.
Pebble Beach Golf Links
We have to end this list by including another golf course, and this time you should be looking out west to the state of California. Pebble Beach is a course that is located right on the Pacific Ocean, and the views are always spectacular from anywhere on the course.
This is also located in the perfect part of California, and the weather is going to be perfect regardless of when you choose to plan your visit. This is a course that is easier to get access to than Augusta National, and it should be in your travel plans.