Read Time:
4 Minute, 7 Second
There is no greater love on this earth than what parents have for their children. While a mother offers unconditional love, a father provides, protects, and guides their children to ensure that they become better people in society. Fathers play a major role in shaping the future of their children. They are willing to go through anything just to see that their children make it in life. They will work double-time, over time, through difficult conditions to put a smile on their households. For this reason, we set a day aside to honor fatherhood in our fathers every once a year.
While you are thinking of getting your father a gift to show your gratitude, sometimes it gets difficult to know what may impress your old man. During this time, many stores offer various gifts on offer, which confuses many people of what amounts to a proper Father's Day gift. To let you have an easy time picking awesome and proper Father's Day gifts, we have compiled this list of thoughtful last-minute gifts that we are sure will impress your dad. Since we have several kinds of dads with different personalities, we have considered all dads and what they like. Therefore, continue reading to draw inspiration.
Kindle for the Geek Dad
Thanks to technology, we can access numerous books on one device called a Kindle. A Kindle allows you to download any best seller book in soft copy, which means that your father can get access to any book that is offered online. If your dad is a geek who loves to read books to learn new things and expand his knowledge, a Kindle will be perfect for him. No need to feel the shelf with countless books when he can store all his books in one device. Your father will surely love and appreciate this simple but noble gift coupled with Father's Day flowers.
Smart Skipping Rope
We all love when our fathers look and feel healthy. A great last-minute Father's day gift that will help your father keep fit is this smart skipping rope. He will love this gift because it helps cut those extra calories in his body with no use. Get him in his favorite color because it comes in several colors and sizes. Among the stay-fit features that this advanced LED jump rope offers are providing calorie count using an app that you can easily download on your phone. It will also help your dad keep count of the jumps made, making it a fun gift to give your dad on Father's Day.
A Proud Father Quote T-shirt
Express what you feel for your dad in a quote and print it on a T-shirt. If you are not good with quotes, just borrow one from famous Father's Day quotes found online. Draw your inspiration from all the great things your dad did for you or did while you were young. Print the quote on a T-shirt that you are sure will fit your dad and send it to him. This may seem like a simple Father's Day gift, but the gesture will go a long way in strengthening your relationship. Fathers are cool and will appreciate the effort you have made to buy or create any gift and Father's Day flowers that you plan to give them.
A Personalized Wall Art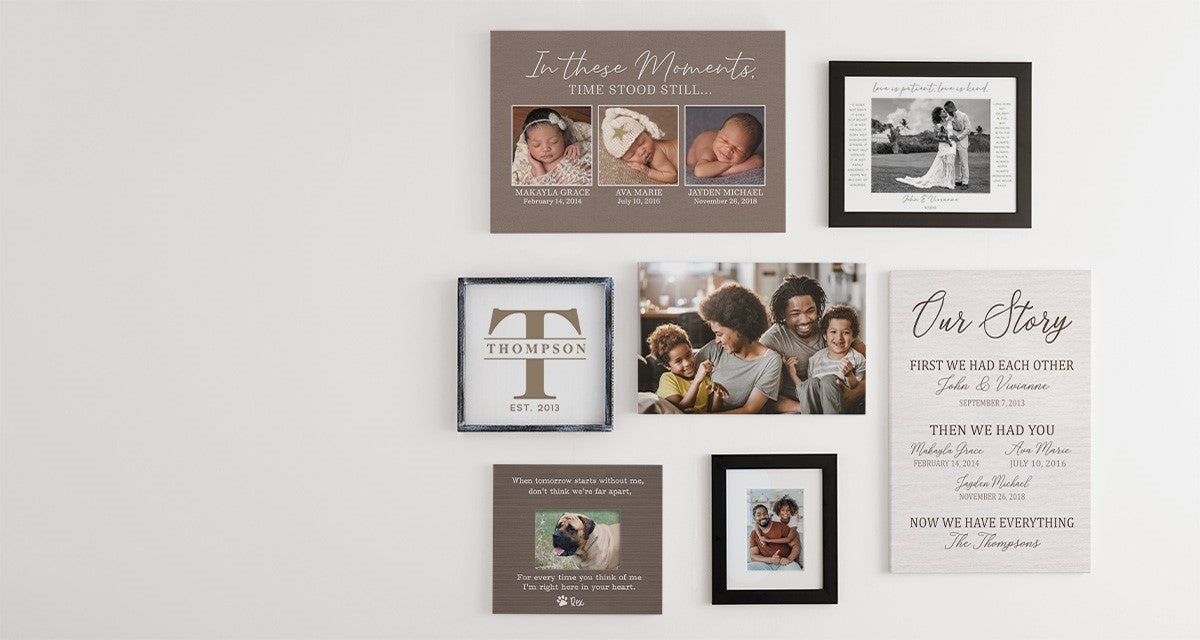 The art-loving dad will appreciate a lovely gift of wall art that is personalized with his name or initials. Wall arts come in many different sizes, so get him one that will look good hanging on the office or living room wall. Personalize it further by including one of his quotes, poem, or message to make him feel honored and appreciated. Your dad has always had your back since day one, providing everything you need to live a comfortable life, therefore, use this wall art to express your gratitude.
Upgrade His Power Tools
Have you lately been in his garage and checked his power tools? Are they up to date? Do they meet the required standards, or are they hazardous? If you are not impressed with any or all of them, offer to buy new ones as a Father's Day gift. If you can afford it, replace all his power tools. If you can't afford it, just buy one or two tools that seem hazardous. This will make your dad very proud of you.
Conclusion
Although you can't repay your dad for all the good things he has done for you since you were young, the least you can do is buy him any of the mentioned Father's Day gifts. Go for any gift that your pockets can afford because dads don't expect much from us and will appreciate any gift that we offer them.