The most important decision you make when building a new home – besides picking the ideal house plan – is selecting your builder. Nothing can make or break the experience like the builder you choose. Some people spend years cursing a builder who cut corners or cost them a fortune. But many people feel like they've made an important friend for life. Here's some advice that will increase your odds of a happy ending.
Get Your House in Order
Eventually, you will ask three or four builders to give you construction bids. But before you can do that, you need to understand the scope of the project. Many plans come with material lists and structural framing plans that builders will use to make estimates. If you don't have them, you could have a building material dealer or engineer create a material list from the blueprints; that way you'll be comparing apples to apples in bids. Even so, most plans do not include an HVAC or electrical plan. Separate subcontractors must be hired to do that work, either by you or the builder.
Find a Custom Builder
For a house plan project, you probably don't want to hire a production builder who primarily builds homes of the same design over and over again. Instead, you want a builder who can build from architectural plans, which is a different skill set. A good custom builder hews closely to the designer's intent, fill in missing details with a similar aesthetic. A bad builder will go off book whenever possible, looking for opportunities to substitute less-expensive material and design details with which he's most familiar. A builder's design sensitivity is especially important because house plans don't specify finish materials such as paint and carpeting.
Consider Hiring a Builder Early in the Process
Building a house from a plan requires a lot of time and expertise. Some people hire a builder before they even buy a house plan. That way they can use the builder's expertise to review potential plans for the cost of construction. They may even have the builder run interference with the building department and the bank. They ask the builder to work with an engineer to get the plans stamped for approval. This kind of assistance is rarely free. And if you begin working with a builder before you select a house plan, it may be difficult to get the sharpest construction bid.
Do Some Internet Research
Most builders these days have a web site to showcase their work. They are worth checking out. Make sure they build in a style that's right for the design of your home. The builder of traditional homes may not have the expertise or sensibility to build a contemporary home that highlights rather than hides construction details. While you are on your computer, check to see whether customers have registered complaints against builders in chat boards. The most common complaints, of course, will be that the builder went over-budget, didn't build the house as designed, failed to fix his mistakes, and didn't come back in a timely basis to finish.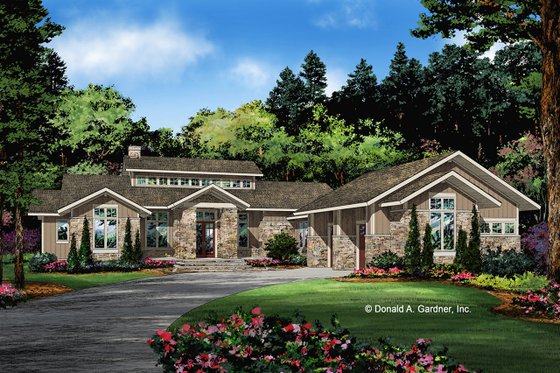 Make Sure Communication Is in Sync
If a builder takes too long to return your initial phone call, that's not a good sign. The best builders not only respond promptly but listen carefully to your needs and desires. They use that information to make decisions during the construction, saving you time and hassle. The other extreme is a builder who sends multiple emails every day, sometimes about things you've already decided. This kind of attention can get old quickly.
Understand Key Contract Provisions
One important contract concern is how to handle final inspections. They can be a major source of friction. The builder is eager to finish the home, and you are eager to move in. The best case is when you and the builders perform an inspection together and agree on one comprehensive list with a deadline. The builder will need to coordinate multiple subs to make sure 
Make no mistake: Builders can make or break a home-building project. They can deliver the home of your dreams, on time and on budget. They can do that by having your back at every turn, helping you make key decisions, and hiding nothing. But this rarely happens by accident. Take time to develop a firm understanding of the scope of the project or may take help from accredited building contractors. Then do the due diligence so that you hire the right builder in the first place.