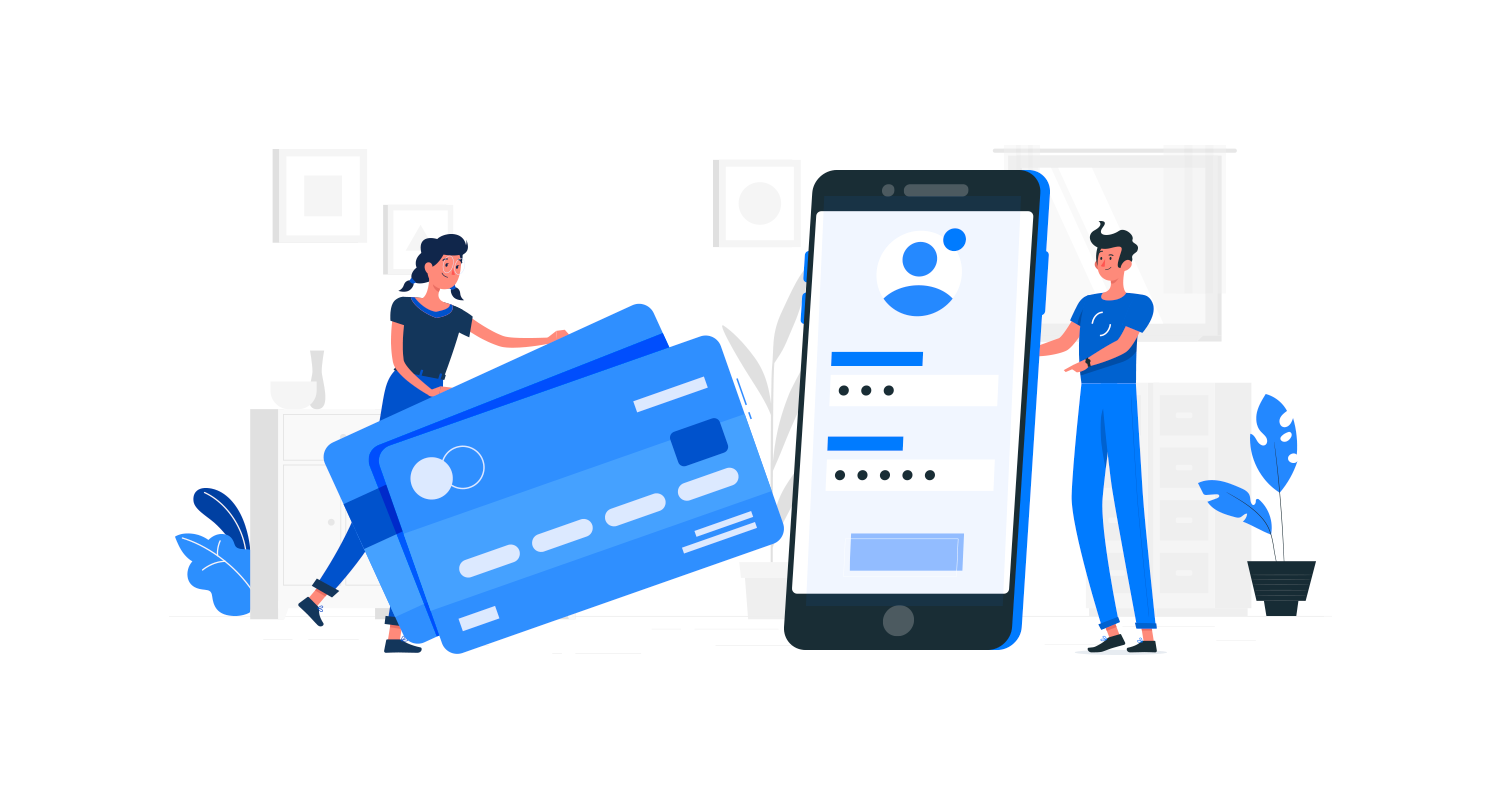 Asia leading eWallet app- GrabPay eWallet recognized as the best e-wallet by PayNet- Malaysia's central payment network infrastructure owned by Bank Negara Malaysia.
Tired of carrying around cash or fumbling with credit cards every time you make a purchase?
Look no further than GrabPay, the digital wallet that's revolutionizing the way we pay for things. With GrabPay, you can make secure and convenient payments online and in stores with just a few taps on your smartphone.
Today, many businesses are inclined toward eWallet Development. With GrabPay Malaysia got introduced to adopt the cashless payments system.
According to a report, GrabPay eWallet is expected to reach almost double by 2025. This number is bigger than Singapore's population.  Amazing right?
GrabPay is more than just a simple payment method. It's a powerful financial tool that offers a range of features, from cashless payments to fund transfers & even investments. Plus, GrabPay is a part of the larger Grab ecosystem, which means you can use it to book rides, order food, and more.
If you want to invest in the eWallet development, all you have to do is find a reliable partner and you are good to go. In this blog, we shall be discussing everything related to GrabPay eWallet, so without further ado. Let's get started!
GrabPay is a crucial part of our mission to improve financial inclusion in Southeast Asia." – Ooi Huey Tyng, Managing Director of GrabPay Singapore, Malaysia, and the Philippines
Brief about GrabPay eWallet
The e-wallet of Grab is known as GrabPay. GrabPay eWallet is a digital wallet that allows users to make cashless payments for goods & services with their mobile phones.
Launched by Grab: A Southeast Asian ride-hailing & Delivery Company in 2016
Moreover, it offers a wide range of features, including P2P fund transfers, online and offline payments. It can also store multiple credit and debit cards. Plus, offers rewards & discounts to the users through partnerships with various merchants & services.
GrabPay payment features have expanded to include other financial services such as:
Insurance
Loans
Investment options
Ooi Huey Tyng, Managing Director of GrabPay Singapore, Malaysia, and the Philippines
She stated that the Grab partnership has a seamless payment & safe payment method that looks beyond payment for Grab services that promote cashless culture.
Additionally, in Singapore, users of GrabPay eWallet used it for various services, including making payments at 10,000 merchants in stores & online. It was ranked first in Malaysia and second in Indonesia after OVO in similar studies conducted in these two countries.
Let's look at the market size of GrabPay eWallet in the next section.
Market statistics: GrabPay eWallet
Grab provides everyday services, whether it's transportation or food delivery & other financial services. So the market of Grab is expanding and has a lot of growth opportunities. If you want to build a digital wallet app, first discover the digital wallet market.
Let's look at the market statistics of GrabPay eWallet.
With several e-wallets in Malaysia, GrabPay is the first choice among the Malaysians
In 2021, Gross Merchandise Value grew 29% year-over-year to $16.1 Bn and grew 26% year-over-year to $4.5 Bn.
Average spend per user, defined as GMV per MTU increased by 31% YOY to $666, showing an increased user base.
According to Grab PR, in Singapore, GrabPay was reported to have over 1 million registered.
In financial services, the total payment volume for 2021 was $12.1 Bn a 37% increase.
Why do you need to invest in apps like GrabPay eWallet development?
Today, people are adopting convenience and what is better than going cashless in the techno era. Investing in apps like GrabPay eWallet development can be a smart move for several reasons.
Ooi Huey Tyng, Managing Director of GrabPay Singapore, Malaysia, and the Philippines describe the main goal of grabpay virtual card as providing user convenience. So that the country becomes cashless.
"By investing in eWallet development, you can tap into the growing trend and offer a solution that meets the needs of your target audience."
Firstly, digital wallets and mobile payment solutions are becoming increasingly popular due to faster and more convenient ways to make payments.
Secondly, the digital wallet mobile payment system provides opportunities to build customer loyalty and engagement.
By offering rewards & discounts to users, you can incentivize them to use your app more frequently & build a loyal customer base.
Investing in a digital wallet payment system can provide opportunities for revenue growth via:
Transaction fees
Partnerships with merchants
Other monetization strategies
Overall, investing in apps like GrabPay eWallet development can be a smart move for businesses looking to capitalize on the growing trend. Now, look at some of the benefits of the GrabPay eWallet app further.
GrabPay Vs Gcash
GrabPay and Gcash are both popular system design digital wallet apps in Southeast Asia. While both apps offer similar services, there are some key differences between the two.
| | | |
| --- | --- | --- |
| Aspect | GrabPay | GCash |
| Availability | Available in multiple Southeast Asian countries, including Singapore, Malaysia, Thailand, Indonesia, and the Philippines | Primarily focused on the Philippine market |
| User base | Larger user base compared to GCash | Smaller user base compared to GrabPay |
| Partnerships | Wide range of partners across multiple countries | Partnerships with merchants and service providers in the Philippines |
| Services | Offers additional services such as insurance, loans, and investment options through its Grab Financial Group | Focuses primarily on basic services such as cashless payments and peer-to-peer transfers |
| User interface | An intuitive user interface, easy to navigate | Simple and easy to use |
| Rewards and Promotions | Offers rewards and discounts through partnerships with various merchants and services | Offers rewards and promotions to its users |
Steps to create an e-wallet app like GrabPay eWallet
Creating an eWallet like GrabPay eWallet requires a combination of technical expertise and a solid understanding of the market and user needs.
Here is some step to start eWallet development:
Define target market & user needs
If you want to Build An App Like Cash, first you have to identify the target audience for the app and their needs. For instance, you can consider factors such as demographics, spending habits, and preferred payment options.
Market research
This is the most essential part of the eWallet development process. When you conduct market research you can easily understand the competition, market trends, and potential obstacles.
Moreover, this can help in developing a unique value proposition for the app.
Choose tech stack and platform
Now decide on the platform (iOS, Android, or both) and choose the tech stack for the app. However, choosing the right tech stack is important as it can affect the cost of the development.
Hire a team of developers
After choosing on tech stack and platform, it's time to hire a team of developers. Hire UI/UX designers and experienced developers so that you don't have to worry about the development process.
Just make sure you hire a team of expert fintech app builder that has experience in building e-wallet apps. This will save you time and money.
Design User interface and User experience
Now ask your team of UI/UX designers to create an intuitive and user-friendly interface that makes it easy for users to navigate & complete transactions.
Moreover, consider incorporating features such as payment reminders, transaction history, and customization options.
Develop backend and payment gateway
Build the backend infrastructure and payment gateway that securely stores and processes user data and transactions. Ask your team of coders to give functionality to the front end and overall design of the app.
This is the most crucial part of the eWallet development process, as this process has to be error-free to create a successful app.
Testing
After the completion of the app, conduct extensive testing to identify the user experiences issues, bugs, and errors. Ask your team of QA to fix the bugs & errors of the app.
Launching & promoting
If you are satisfied with the testing, it's time to launch the app in the market. Also, promote the app through social media, influencer marketing, and other channels. Consider offering incentives such as rewards or discounts to encourage adoption.
Provide customer support
Now offer reliable customer support through various channels such as phone, email, or chat to address user concerns and queries.
By following these steps, you can easily create an eWallet app like GrabPay. However, with the right approach and execution, it has the potential to become a successful venture in the competitive digital payment landscape.
Wrapping Up
GrabPay eWallet is one of the leading digital payment platforms in Southeast Asia that transform the way people make payments & manage their finances.
As such the development of an eWallet app like GrabPay holds tremendous potential for businesses & entrepreneurs looking to tap into the digital payment segment.
Moreover, the future of cashless transactions is bright and GrabPay eWallet is at the forefront of this transformative change. Businesses that embrace this shift and invest in eWallet app development company are likely to reap the rewards in the upcoming years.
We hope that with this blog, you can successfully create your eWallet app development. All you have to do is find a reliable partner and you are good to go.