Delhi Capitals (DC) opened the win by defeating Chennai Super Kings (CSK) in the second match of IPL 14th season. In this match, DC opener Shikhar Dhawan hit 85 runs off 54 balls. With this, he has become the highest run-scorer against CSK.
In this case, he broke the record of Virat Kohli. At the same time, Dhawan's opening partner Prithvi Shaw also played an innings of 72 runs off 38 balls. IPL 2021, For the first time since 2015, both Delhi openers put a fifty in a match. We know about the records made in this match.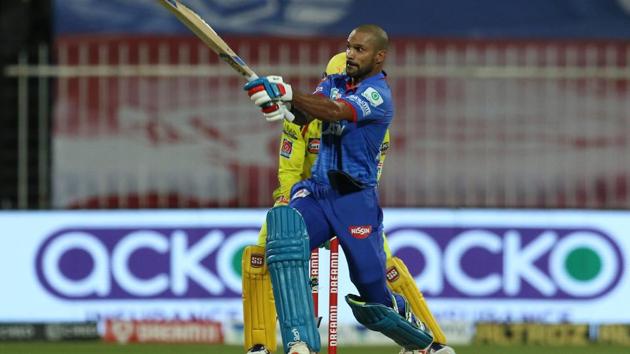 DC's biggest score in Powerplay against CSK
Delhi scored 65 runs in this match without losing any wickets in the first 6 overs. This is the highest run score scored by Delhi team in the Powerplay in 24 matches against Chennai. Earlier in 2008, DC scored 64 runs in CSP against CSK without losing any wickets in the powerplay.
Dhawan and Prithvi share a record partnership for Delhi
Dhawan and Prithvi shared a 138-run opening partnership against CSK. This is the first 100+ runs partnership from Delhi team in the last 69 innings. Last time in 2016, Quinton de Kock and Rishabh Pant shared 115 runs against Gujarat Lions for Delhi.
After 5 seasons, DC openers put a fifty in an innings.
After 6 years and 5 seasons, both Delhi openers put a fifty in the same match. Earlier in 2015, Mayank Agarwal of Delhi scored 52 and Shreyas Iyer scored 54 against Kings XI Punjab. However, Mayank is no longer part of this team. They are in the Punjab team. At the same time, Shreyas is not playing IPL this year due to injury.
DC chases third largest target against Chennai
The team of Delhi Capitals chased the target of 189 runs in the 19th over. It is the third largest target chase against CSK. Trend Song, Punjab holds the record for chasing the biggest target against Chennai. He scored a 206-run target against CSK in 2014 in Abu Dhabi.