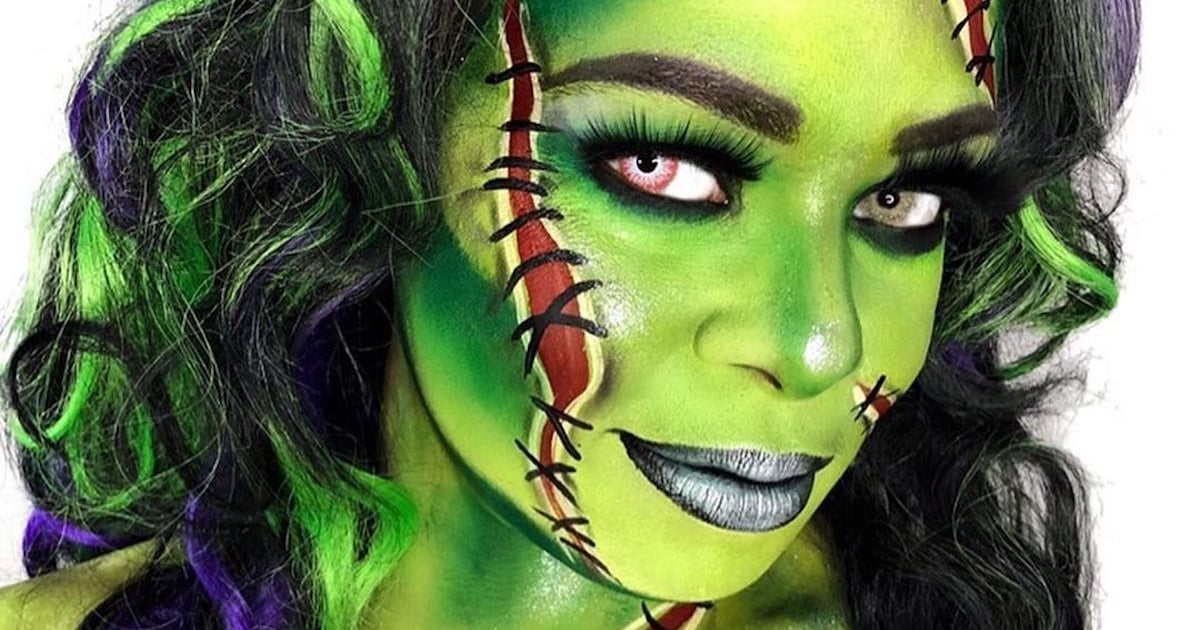 Read Time:
3 Minute, 56 Second
Now that Halloween is close, people have started to put their costumes together. One aspect that some may not have considered incorporatingh is colored contacts, and they might just be what your costume needs.
Why Wear Colored Contacts?
When putting together a Halloween costume, colored contacts have the ability to completely transform your costume in a great way. Whether you're looking to be terrifying or sexy, colored contacts can help you achieve this look. There are many color contacts for Halloween.
Types
Colored contacts are available in different sizes and colors, but there are also different types of contacts available.
Opaque
Opaque-colored contact lenses completely mask the color of the eye, and they are commonly the type of colored contact used with Halloween costumes.
Color-Enhancement
This type of colored contact doesn't change the color of your eyes but only affects their shade; they can either lighten or darken the natural color of your eye.
Equinox
Equinox lenses are lenses with a dark ring around the iris to achieve a dramatic effect. Also known as circle lenses, equinox lenses are known to be very effective on lighter-colored eyes.
Costume Ideas
With all of the different colors and types of colored contact lenses available, you should have no trouble putting together a costume from the thousands of options out there.
Mystique
A fun costume idea this Halloween is to go as Mystique from X-men. It's a fairly simple costume idea; you'll need some blue face paints and a red wig, along with a blue body suit. Pair yellow contact lenses to fulfill the look.
Derek Zoolander
No one can forget this handsome devil! For one, you'll need a thick black wig and highlight your cheekbones; you can even draw on your cheekbones with makeup. Derek Zoolander has bright, vibrant blue eyes, so blue contacts will complete the look. Practice your Blue Steel pout to perfect the costume.
Devil
Devils can wear anything, but their signature feature is red eyes. Wear a pair of red contact lenses to look sinister or try out contacts with a devilish design.
Cruella De Vil
Everyone's obsessed with this Disney villain! The Cruella De Vil look can be achieved with a long black dress and a faux fur coat. Either you can wear a black and white wig, or you can spray your hair with colored hairspray to achieve the black and white look. Green eyes fulfill the look, but if you want to look particularly sinister, you can choose blackout contacts.
Joker
Not only are the Joker's hair and fingernails green, but so are his eyes! Top off the look with white face paint, a wide red smile, and the signature waistcoat.
Vampire
Vampires are one of the more popular Halloween costume options, and no Halloween would be complete without one. Throw on a pair of vampire fangs and use makeup to give yourself a pail and dead look. Dribble some fake blood down the side of your face, and maybe even on your clothing for dramatic effect, and wear either red or black contact lenses.
Zombie
Zombies are an exciting and easy costume idea! Casual clothing can be worn as the outfit, with makeup to look pale and white contact lenses.
Maleficent
Maleficent is one of the more popular Disney villains, and she is notorious for her black outfits and captivating green eyes. Contour your cheekbones and add red lipstick with a pair of horns, tight-fitting black clothing, and green contact lenses.
Enchanted Creatures
Enchanted creatures, like fairies and unicorns, take a little more effort to put together but can be just as fun. Bold colors like violets, green, hazel, and pink work well for different enchanted creature costumes.
Cartoon Characters
Some cartoon characters can be fun to dress up as!
Some of the cartoon character options are:
Bubbles, for the Powerpuff Girls. Dress up as Bubbles by throwing on a blonde wig, a blue outfit, and bright blue contact lenses. Blossom and Buttercup are also simple to dress up as; pair clothing with their associated colors and wear either the pink or green contact lenses.
Deku, from My Hero Academia, is a character known for the color green. Not only is his hair and eyes a dark green, but so is his superhero outfit. For his character, you'll need his superhero outfit, a green wig, and dark green contact lenses.
Remember to dispose of Halloween contact lenses after use, don't save them for the following year! They might have bacteria or debris sitting on them that may harm your eyes in the future. Also, don't share contact lenses! This can give you an eye infection.
Above all, have fun with different color contacts this Halloween!