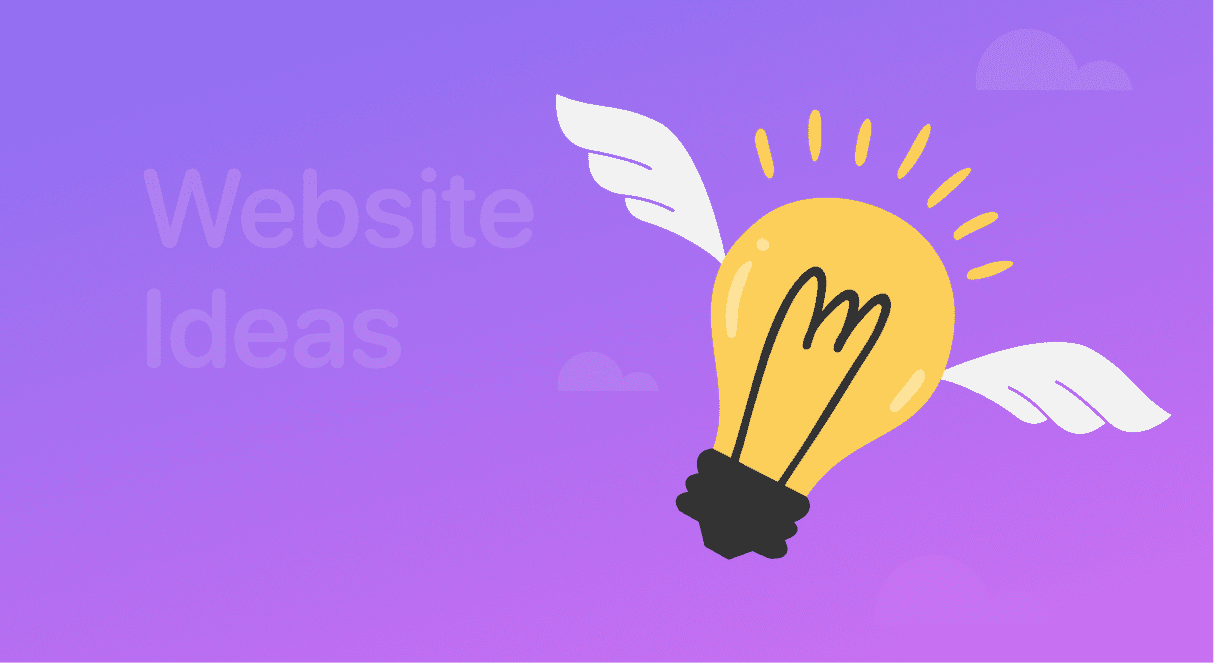 Websites play an important role in building credibility and strengthening the brand identity for businesses. However, developing a website is never easy.
From managing web performance and load time to incorporating appropriate design and development techniques, website development includes a lot.
To ensure this, as important it is to complete your homework on developing a website, collaborating with professional website development services is also important.
It is because technically sound and experienced website development companies ensure your website is strong and interactive, both functionally and appearance-wise.
And, as specified by some of the leading web development companies that web design plays an important role in enhancing the performance of the website.
So, what are some creative web design ideas you must try to develop noteworthy and interactive websites?
Here is a list of 10 intriguing web designing ideas:
10 Ways to Improve the Design of Your Website
1. Communicate Brand Identity
The optimal idea to design your website is to address the what, why, and how in your copies for your target audiences.
From your logo and tagline to messaging and the brand imagery, make sure everything speaks of what value you provide and why your target audience should collaborate with you.
This not only adds the much-needed credibility but also takes your message ahead to your prospects in a matter of seconds.
Why you should do that also revolves around the fact that it keeps the user interest maintained in your websites and services.
2. Easy Web Navigation
Another important design aspect to consider is that you should always focus on smooth navigation from one page to another.
This is especially important when you are intended to keep your users hooked and compel them to get down into further details.
The optimal load time for a website page, as per the resources, should not be more than 5 seconds.
Subsequently, ensuring your website maintains the optimal load time figure and ensure your designs and images do not take much to load, you can ensure a healthy website.
Also, this ensures a smooth user experience that is the primary priority of developing a website.
3. Focus on Value
Think about why you created a website?
Well, for starters, to have an online presence for your business.
And second and most importantly, to stay connected and interact with your users to improve your business credibility and continue to provide value.
So, when creating a professional website, you must always focus on what values you tend to provide your users.
This helps you in two ways; first, it helps you strengthen your presence in the market. And, second, it keeps reminding your target users of why they should interact with you.
Prioritizing your business value when developing a website also sets you apart from your competitors in the market by creating a simple and straightforward website for your business.
4. Minimalism
Minimalism is something that never gets old.
Whether it's fashion, interior designing, or designing your website, choosing colors, patterns, and themes that are simple, easy on the eyes, and relaxing are always a better choice.
Pastel colors to easy font and phrases are what impact your audience in the right way.
Also, when it's light on the eyes, such websites are easy to use and interact with.
For instance, colors like warm browns, light pink, shades of grey, or a combination of neutral backgrounds with contrasting foregrounds can give your websites a fresh, simple, yet classy look.
However, it is important that your chosen color palette and theme match your business niche, brand identity.
5. Use Illustrations
Illustrations that speak to your audience and resonate with your voice definitely have a massive impact on your users.
And, adding them to your website in the right way can never go unnoticed for you.
When it comes to options, you can play around with suitable illustrations in a number of ways.
From AR-based images or hand-drawn visuals to digital photography or abstract or sculpture art, there are various options to opt for illustration on your websites.
However, to make your illustrations make a noteworthy impact, there are a number of things you can try.
For instance, you can always opt for neumorphism, which uses visually designed icons with better yet simplified imagery that can improve the entire user experience.
Neumorphism helps in creating an engaging and tactile visual experience that captures the paradoxical age of minimalism.
6. Animation Can Help
Websites with animation as attractive beyond anything.
As the saying goes, motion attracts attention, animations on websites are living proof of it.
That's one of the reasons why gifs tend to be our favorite over everything.
With VR and AR technologies, brands are shifting from minimalism to modern yet straightforward website designs, including subtle animations.
The idea of adding animations to your websites is to enhance user feedback when they land on your page.
And, how do you know if the user feedback has improved or not?
With the help of two factors, number one, scrolling your websites to view more. Number two, spending more time on your website, ultimately enhancing the page view time.
Subsequently, there are different types of animations you can try to give your website a lively look. For instance, you may use parallax animations that give your website an optical illusion to the users.
7. Abstraction
It may sound new or unusual, but abstraction in website designs is a growing phenomenon that is helping businesses to play around with shapes and patterns.
In terms of your business and the industry, abstraction can give you the edge to put your creative thoughts in different patterns and ideas to create diversified UIs, unlike the conventional website's pages.
From motifs to graphics and shapes, abstract designs can help you enhance your brand message and identity in a text-free manner that solely depends on visuals and imagination.
Also, it lets you connect with your audience on an extensively emotional level that gives your businesses new meanings, authenticity, and credibility.
8. Feel Vintage
Well, this may sound old-school, but always trust vintage!
As much as it brings nostalgia, it works wonders to attract an audience and amp up for your sales.
I mean, even thinking about the combination of old-school fonts, textures, and visuals with digital is fun and intriguing.
Again, this depends on your business niche and the value you tend to provide.
For instance, if you are a booking service, a fil photographer, or an artisanal baker, a vintage-themed website would work wonders for you.
The elements used in vintage-based websites differently impact and communicate with the clients fostering a connection with your business and target audience.
And how does it do that?
It gives your audience reason to remember your website and so your business. And when they remember you, they keep coming back to you.
9. Make it Readable
Always remember: adding type-heavy texts to your website designs can do all the talking for you.
From different font styles and sizes to typography layouts, words make it easy for your business to get the message out to your target audience in the right way.
Since the idea of having a website is to provide your target audience a way to connect with your business and provide the reasons why they should collaborate with you.
So, it's only fair to have texts in a minimal yet strong manner that depicts everything your business is about while tripping away from the non-essential elements.
10. Get Creative with Colors
Vivid colors and alluring themes may be conventional, but it's safe since it ensures a significant impact on your users.
Everything with a pop of color with a strong meaning adds great value and substance to your website.
For instance, if you are a tech-related business, colors that speak of energy and enthusiasm used artistically would always appeal to the energetic audience.
Ultimately helping you connect with them in a better and effective manner.
Another design idea to try with colors is to go for gradients.
Gradients are a brilliant way to set an array of colors in an easy yet visually appealing way that adds more energy and movement to your designs.
Opting for visual effects while using colors can help you extend your designs to have 3D, shaded, or contrasting effects – helping you create beautiful websites.
The Rule of Thumb
How would you feel if you are visiting a website and it leads to an excessively cluttered interface filled with texts, buttons, bright colors, and bold statements?
Well, pretty obviously, you would run as fast as you can.
That's the point to keep in mind when designing websites.
Whether you wish to keep it conventional and minimal or give it a trendy look, it's essential to make sure you don't overfill your website.
Also, it would help if you always remembered prioritizing user experience by creating thoughtful copies, an excellent style guide, and compelling layouts to ensure more credibility and professional appearance.
Wrapping Up
Designing your professional websites for businesses is crucial since it resonates with your prime purpose, values, and brand identity.
Also, since websites are somewhat the front door for your prospects to connect and collaborate with your business.
Subsequently, it is essential to design it in an attractive, innovative way and speak about your business nature.
This not only enables you to collaborate with your audience on an extended level but also gives you a much-needed competitive advantage in the industry.
Author Bio:

A tech-savvy individual with a keen interest in how emerging technologies are reshaping the world, specifically the tech industry. Mehreen loves to share her insights and reflections on the latest technologies. During her free time, you'll find her reading novels and spending time with her family.